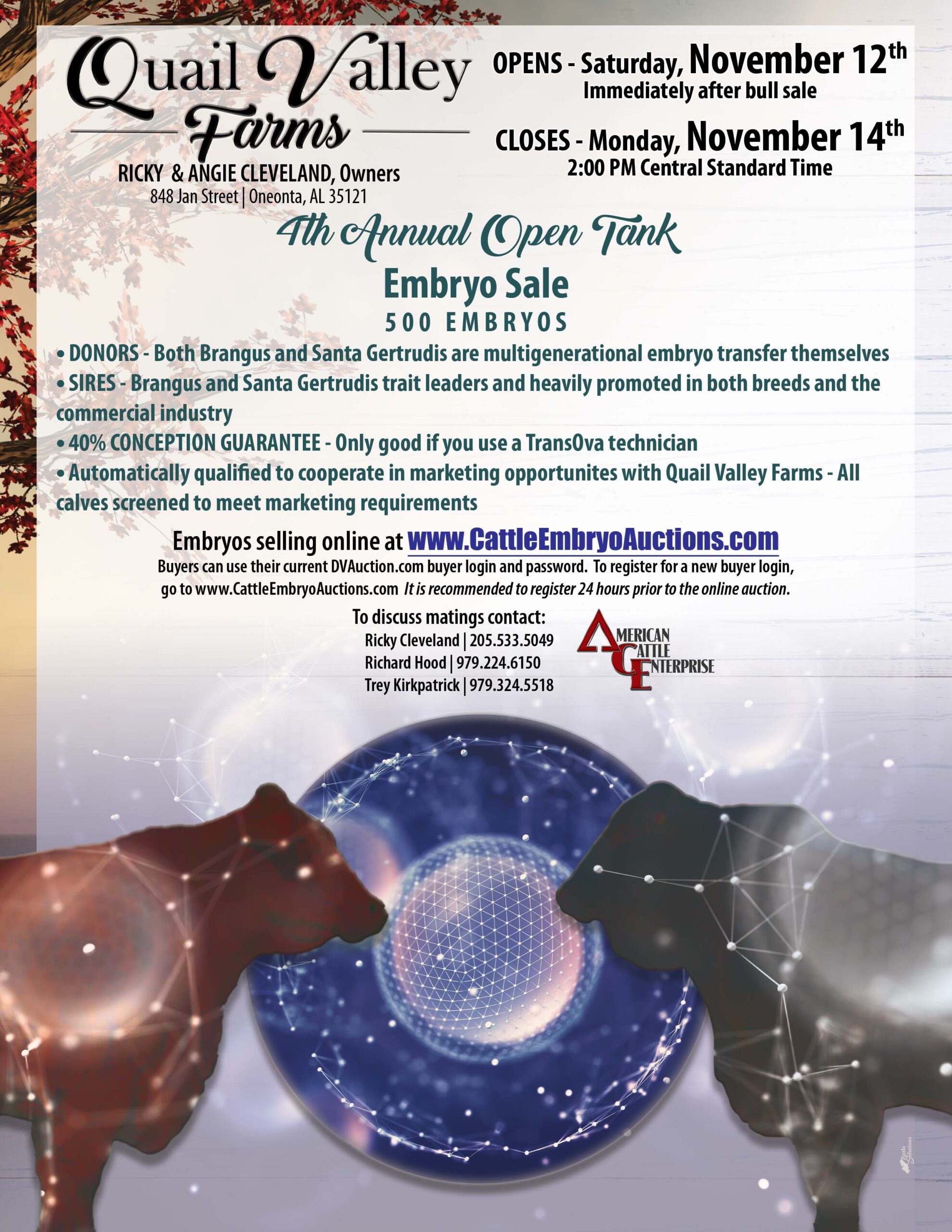 10 Nov

QVF 4th Annual Open Tank Embryo Sale
November 14th
2:00pm Central Standard Time
Donors:
Both Brangus and Santa Gertrudis are multigenerational embryo transfer themselves.
Sires:
Brangus and Santa Gertrudis trait leaders and heavily promoted in both breeds and the commercial industry.
40% Conception Guarantee:
Only good if you use a TransOva technician.
Automatically qualified to cooperate in marketing opportunities and Quail Valley Farms; all calves screened to meet marketing requirements. 
This will be an Online Sale only.
To View & Bid on Embryos, go to DVAuctions.com.
Embryos Also Selling Online at CattleEmbryoAuctions.com
Buyers can use their current DVAuction.com buyer login and password. To register for a new buyer login, go to www.CattleEmbryoAuctions.com.
It is recommended to register at least 24 hours prior to online auction.