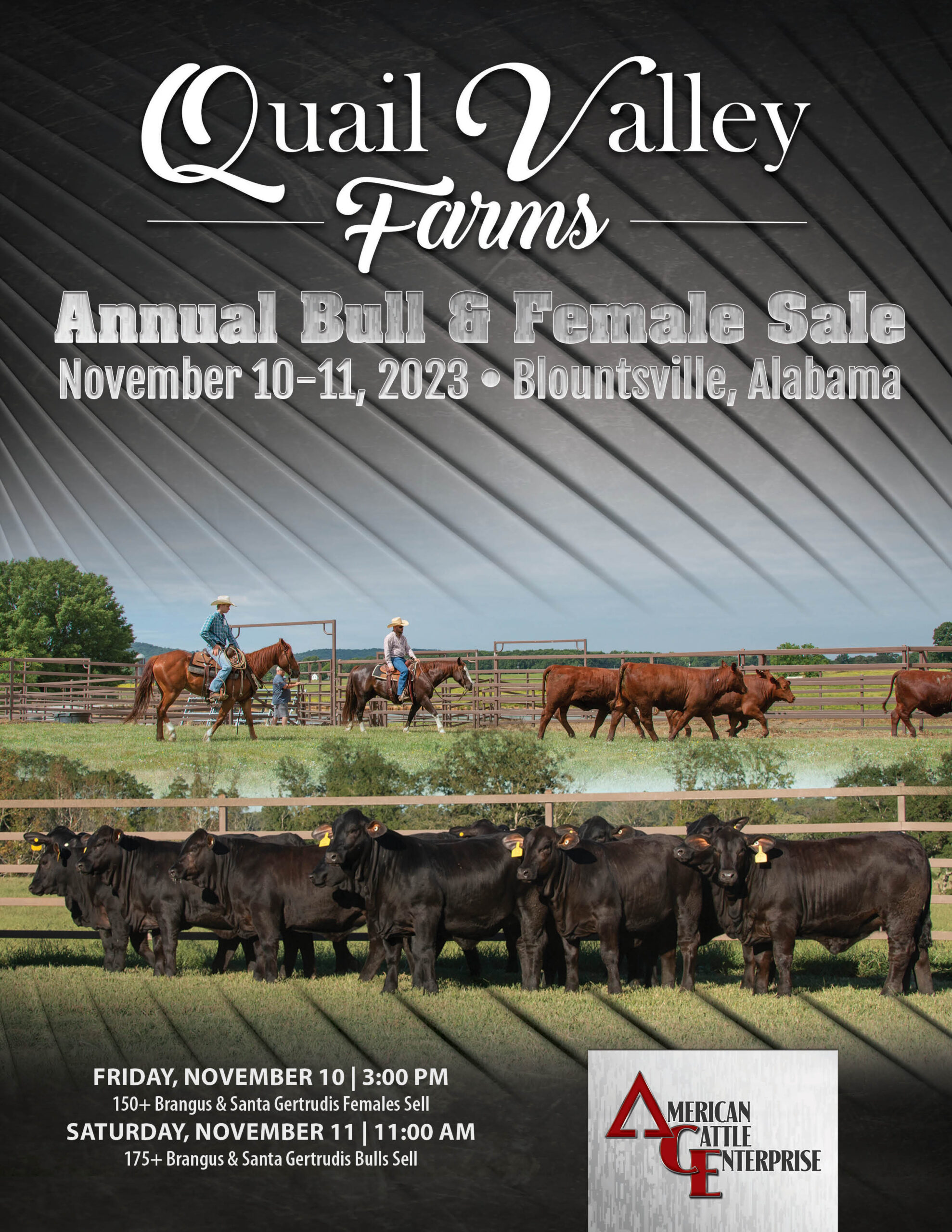 24 Oct

QVF Annual Bull & Female Sale November 2023
17761 County Hwy 26 Blountsville, AL 350531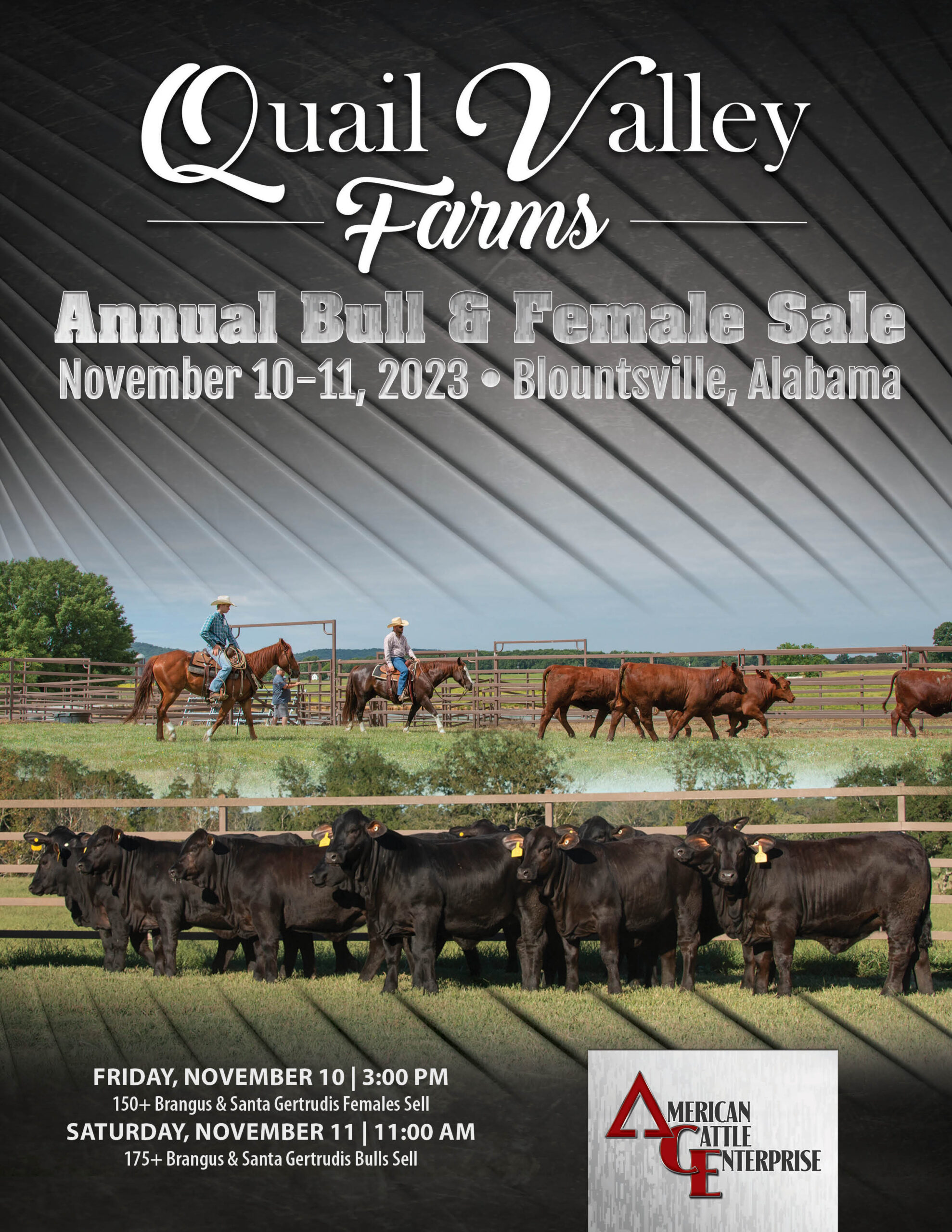 Angie and I are excited to welcome you again to the QVF/ACE
Fall bull and female sale. It is with great pleasure that we see our old friends and welcome new ones each sale.
The bull sale this year is loaded with power for both the registered breeder and commercial cattleman. There will be brothers and half brothers for you to view. The cow families and sires represented are some of the most recognizable and reliable in the breed allowing you to have absolute confidence in the genetics. There is an extreme culling process on these bulls and the ones that make it are sure footed, good legged and ready to go.
You will notice the youth and long term potential in the female offering. As many of you know we have an aggressive embryo transfer program, with our youngest females, allowing us to keep our generation interval extremely short. This allows for greater genetic progress quicker and our ability to offer this young group of cattle. We know many of these youngsters we are selling will become famous in your program and the entire breed.
The Southern Belles offering is exciting as well. We asked these consignors to bring cattle that have opportunities to be donors and they did exactly that. This is a really high quality set of cattle that will work in the elite programs of the breed.
Again, we look forward to seeing you and look forward to an enjoyable weekend.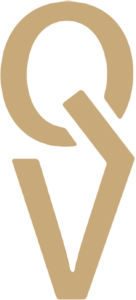 Sincerely,
Ricky Cleveland
Quail Valley Farms
American Cattle Enterprise
Comfort Inn & Suites |  (256) 255-5999  | code QVF Sale*
62048 ST Joseph Dr NW, Cullman AL
Holiday Inn | (256) 736-1906  | code QVF Sale*
2052 Hayes Dr NW, Cullman AL
Hampton Inn | (256) 739-4444  |
6100 AL-157, Cullman AL
*Rooms must be booked by 10/28/23 in order to receive the group rate.